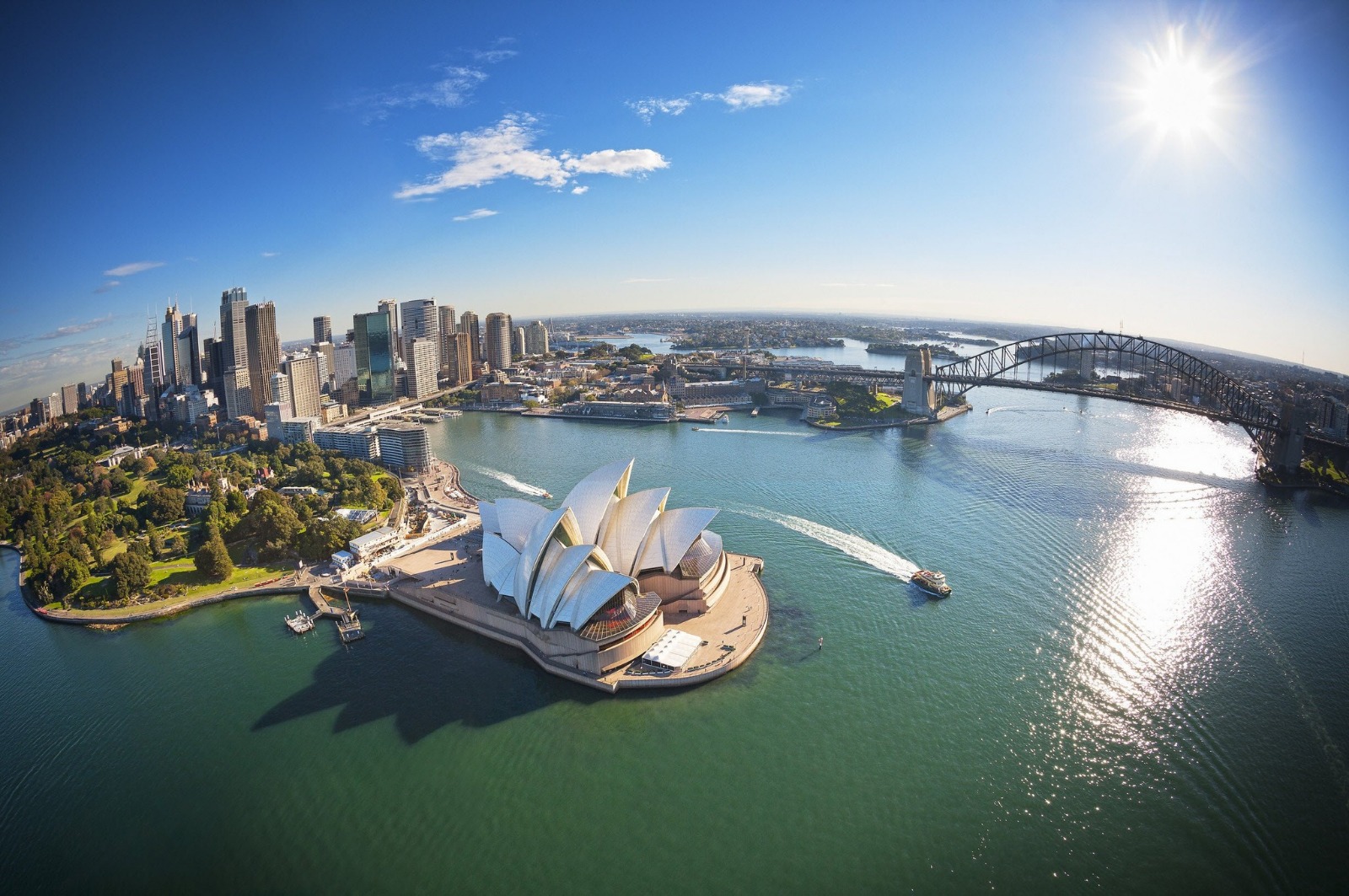 4th International Conference on Green Computing and Engineering Technologies
(ICGCET®)
17 Aug - 19 Aug 2018
Aalborg University, Niels Bohrs Vej 8, Esbjerg, Denmark
Prof D M Akbar Hussain
D. M. Akbar Hussain is working as an associate professor in the department of Energy Technology, Aalborg University Denmark. He holds a PhD degree in Control Engineering from the Faculty of Engineering and Applied Sciences (EAPS), University of Sussex ENGLAND, more specifically, in the field of state estimation / Tracking and its implementation on multi-processor systems. The main focus of his research is related with computer and control engineering. He has made contributions in several energy related areas for example; PV integration with grid and security issues related with grid communication network, energy efficient hardware design and design of control to get maximum power from a wind turbine. He has the experience of working in three continents (ASIA, EUROPE and NORTH AMERICA) with different cultural heritage and feels proud in adapting to these environments adequately. He has multi-discipline/cross disciplined ability in teaching and he has have been teaching both core computer science and engineering subjects, for example Computer Architecture, Micro-controller Programming, Compiler Construction, Operating Systems, Software Engineering, Digital Signal Processing, Real Time and Embedded System Programming, Databases and Engineering Management. He is chief editor of a Springer Book CCIS series published in November 2008, 2013; he is also author of a contributory chapter in a book "Parallel Processing in Control System Environment, published by Prentice Hall UK, 1993, edited by Eric Rogers. He has reasonable publications record in the various fields of his interest and expertise in some refereed journals, Springer books and conference papers. He has been the Chief Editor of Journal of Software Engineering, Associate Editor of International Journal on Computer Engineering and Information Technology (IJCEIT), Editor of Advances in Computer Science and IT, Editor of International Journal of Computer Science and Software Technology (IJCSST) Editor Board Member of International Journal of Multidisciplinary Sciences and Engineering (IJMSE), Regional Editor for Journal of Computing & Applications, Editorial Board Member for ACRS International Journal on computing & ACRS Journal on Mathematics and Computer Science and Member of International Committee for IMECS. He has also reviewed couple of books on filtering, management, computer science and actively involved in reviewing conference papers related with his research. He is external examiner, chairman of the evaluation committee and coordinator for over 20 PhD examinations. He was member of the E-study board of Aalborg University for many years and now is an observer for the same study board. He is coordinator for 3 different semesters, currently and in the past he has been active member of the department in connection with coordination, supervision, administration and curriculum review. He has formally obtained a certificate in management from the University of Toronto, CANADA, Adjunktpædagogikum ved Aalborg Universitet (University Pedagogy for Assistant Professors).
Prof M.F.L Abdullah
Mohammad Fiaz Liew Abdullah received Bsc (Hons) in Electrical Engineering (Communication) in 1997, Dip Education in 1999 and MEng by research in Optical Fiber Communication in 2000 from University of Technology Malaysia (UTM). He completed his PhD in August 2007 from The University of Warwick, United Kingdom in Wireless Optical Communication Engineering. He started his career as a lecturer at Polytechnic Seberang Prai (PSP) in 1999 and was transferred to UTHM in 2000 (formally known as PLSP). At present he is an Associate Professor and Deputy Dean (Research and Development), Faculty of Electrical and Electronic Engineering, University Tun Hussein Onn Malaysia (UTHM). He has 15 years of teaching experience in higher education, which consisted of subjects like Optical Fiber Communication, Advanceed Optical Communication, Advanced Digital Signal Processing and etc. His research area of interest are wireless and optical communication, photonics and robotics in communication.
Email: faiz@uthm.edu.my
Prof Goutam Sanyal
Dr. Goutam Sanyal is designated as Professor in Department of Computer Science and Engineering and Dean Faculty Welfare in the National Institute of Technology Durgapur, India. His qualifications are Bachelors of Engineering (B.E), Masters of technology (M.TECH), PhD(Engineering), FIE(India), MIEEE. Dr. Sanyal has more than 150 research publications in the worldwide International reputed journals and conferences. He has 28 years of Teaching and Research experiences. He had supervised 5 PhD thesis and continuing with 6 more PhD Research Scholars(Total 11). His areas of interests are Computer Architecture, Computer Graphics, Computer Vision, Image Processing, VLSI, Mathematical Modelling and Simulation.
Email: gautam.sanyal@cse.nitdgp.ac.in, nitgsanyal@gmail.com
University Tun Hussein Onn Malaysia (UTHM)
Prof. Anika Zafiah Mohd Rus received her BSc (Hons) in Mechanical Engineering (Manufacturing) in 1998 and PhD in March 2007 from University of Warwick, United Kingdom in Polymer Chemistry and Engineering. At the present she's an Associate Professor in the Department of Materials and Design Engineering, Faculty of Mechanical and Manufacturing Engineering, University Tun Hussein Onn Malaysia (UTHM) and Principal Researcher at Advanced Manufacturing and Materials Center (AMMC). Her current research interests include synthesis and characterization of biopolymer composites from renewable materials (biochemistry and biotechnology), acoustic design based on renewable foam or lightweight composites and renewable energy from natural resources. She has received many awards and recognition such as "Woman Inventor of the Year" for product design of Eco-Smart Monomer Converter (Eco-SMOC) in MiTE 2013, Gold Award for Catalytic Converter (C-C)n and recipients of "Sir Isaac Newton Scientific Awards of Excellence for 2012" by The World Forum Symposiums of Science, St Catherine's College, Oxford, England in 2012, "Foreign Special Awards" for Mulch Films from Renewable Resources, Double Gold (Natural Earth) and Gold Award for Biodegradable Renewable Polymer in BIS 2011.
Dr Shruti Kohli
Dr Shruti Kohli is working as lead researcher in Big Data Analytics, Birmingham Centre for Railway Research and Education. She had been working as Assistant Professor in BIT Mesra. She has over 13 years' experience doing research and teaching in Computer Sciences. She has good experience of supervising Ph.D, Masters and Mtech students. Her current research involves Big Data Analytics and Machine Learning. She has keen interest in area of Information retrieval, Operational Research, Data Mining, Web Analytics, Simulation and Modelling. She had been working of open crowd source data and is totally fascinated by the variety of user behaviour patterns over net and has keen interest in web analytics. She has many publications in national and international journals and have presented paper in international conferences. Her papers are indexed in DBLP, SCOPUS, IEEE, Springers, EBSCO. She also won best paper award for her research work in International Workshop of Machine Learning and Text Analytics held in SAU (India). She has also worked as data analytics/consultant and took industrial web analytic projects. She had been working on a UGC(INDIA) Major Research Project based on smart use of web analytics. She had been active member of IEEE,INFORMS,DAA and had been author of books for web technologies. She is eminent advisory member of Program Committees and review panel of esteemed conferences and journals and is conducting big data analytics workshops at various platforms.
Email: kohli.shruti@gmail.com
Prof BS Chowdhry
Professor Dr BS Chowdhry is the Dean Faculty of Electrical Electronics and Computer Engineering and former Director IICT at Mehran University of Engineering & Technology (MUET), Jamshoro, Pakistan. He has the honour of being one of the editor of several books "Wireless Networks, Information Processing and Systems", CCIS 20, "Emerging Trends and Applications in Information Communication Technologies", CCIS 281, "Wireless Sensor Networks for Developing Countries", CCIS 366, "Communication Technologies, Information Security and Sustainable Development", CCIS 414, published by Springer Verlag, Germany. He has also been serving as a Guest Editor for "Wireless Personal Communications" which is Springer International Journal. He has produced more than 10 PhDs and supervised more than 50 MPhil/Masters Thesis in the area of ICT. His list of research publication crosses to over 60 in national and international journals, IEEE and ACM proceedings. Also, he has Chaired Technical Sessions in USA, UK, China, UAE, Italy, Sweden, Finland, Switzerland, Pakistan, Denmark, and Belgium. He is member of various professional bodies including: Chairman IEEE Communication Society (COMSOC), Karachi Chapter, Region10 Asia/Pacific, Fellow IEP, Fellow IEEEP, Senior Member, IEEE Inc. (USA), SM ACM Inc. (USA). He is lead person at MUET of several EU funded Erasmus Mundus Program including "Mobility for Life", "StrongTies", "INTACT", and "LEADERS". He has organized several International Conferences including "IMTIC08", "IMTIC12", "IMTIC13", "IMTIC15", "WSN4DC13", "IEEE SCONEST", "IEEE PSGWC13", and track chair in "Global Wireless Summit (GWS 2014).
E-mail: c.bhawani@ieee.org
Prof Preeta Sharan
Dr. Preeta Sharan is working as professor in the department of ECE, The Oxford College of Engineering, India. She did her Post-Doctoral, Indian Institute of Technology (IIT), Kharagpur and did her PhD degree in ECE, Institute of Technology (IT), BHU,India. The main focus of her research is related with photonics and optoelectronics. A competent professor with 22+ years of experience in Education, Research, Student Mentorship, association with international universities and organizations. Responsible for teaching B.Tech/ M.Tech. Guide Phd. students and execute government/ international agency funded projects. A self-starter with strong entrepreneurial spirit, built R&D center of my own with team size 15+ from scratch. I have delivered projects for prestigious funding agencies across the world as lead investigator like Naval Research Board, DRDO, India, IEEE USA and Govt. of Karnataka (KVGST). With multiple patents in process, research publications reaching 100+ under my leadership. Visited facilities of leading universities NTU Singapore, Tohoku University, Japan and University of Macau. Published papers in premier journals and presented papers in IEEE conferences in Malaysia, Singapore, Japan and Macau. Delivered lectures for VTU e-learning program via satellite for country wide classroom. Successfully conducted workshops in collaboration of IIT Delhi and IIT Bombay. I am the primary focal point and owner for all activities in our college as IEEE student Branch councilor and SIGHT coordinator and also associated with IEEE Humanitarian Technology group. Recently developed device concept for physically disabled person to operate computer bagged best design award in international IEEE IMARC conference 2015. Awarded "Woman of the Year – 1998, 2009'' by American Biographical Institute. Associated with Elsevier and McGraw hill publication as reviewer.
Prof Mohsin Jamil
Dr Mohsin Jamil is working as an assistant professor and deputy head of department in the department of Robotics at National University of Sciences and Technology (NUST), Islamabad Pakistan. He holds a PhD degree in Electrical Engineering (Control Systems/Power Electronics) from the University of Southampton, U.K. He has done two MSc degrees from National University of Singapore and Dalarna University Sweden in the field of Electrical Engineering (Automation and Control Engineering. His PhD thesis was "Repetitive Current control of Two-Level and Interleaved Three Phase PWM utility connected inverters". The main focus of his research is related with the application of control systems in different domains of electrical engineering. He has made contributions in the filed of control engineering, biomedical, computer networking and overall communication systems. He has published more than 50 papers in International peer reviewed conferences. He is active member of IEEE and currently serving as Chair IEEE student activities Islamabad region (R10) section.
Email: mohsin@smme.nust.edu.pk
Prof. Abdennour El Rhalibi
Abdennour El Rhalibi is Professor of Entertainment Computing and Head of Strategic Projects at Liverpool John Moores University. He is Head of Computer Games Research Lab at the Protect Research Centre. He has over 22 years' experience doing research and teaching in Computer Sciences. Abdennour has worked as lead researcher in three EU projects in France and in UK. His current research involves Game Technologies and Applied Artificial intelligence. Abdennour has been leading for six years several projects in Entertainment Computing funded by the BBC and UK based games companies, involving cross-platform development tools for games, 3D Web-Based Game Middleware Development, State Synchronisation in Multiplayer Online Games, Peer-to-Peer MMOG and 3D Character Animation. Abdennour has published over 160 publications in these areas. Abdennour serves in many journal editorial boards including ACM Computer in Entertainment and the International Journal of Computer Games Technologies. He has served as chair and IPC member in over 100 conferences on Computer Entertainment, AI and VR. Abdennour is member of many International Research Committees in AI and Entertainment Computing, including IEEE MMTC IG: 3D Rendering, Processing and Communications (3DRPCIG), IEEE Task Force on Computational Intelligence in Video Games and IFIP WG 14.4 Games and Entertainment Computing.
Dr. Karan Singh
Dr. Karan Singh received the Engineering degree (Computer Science & Engineering) from Kamala Nehru Institute of Technology, Sultanpur, UP, India and the M.Tech (Computer Science & Engineering) from Motilal Nehru National Institute of Technology UP, India. He is Ph.D. (Computer Science & Engineering) from MNNIT Allahabad deemed university. He worked at Gautam Buddha University since Jan 2010. Currently, he is working withSchool of Computer & Systems Sciences, Jawaharlal Nehru University, New Delhi. His primary research interests are in computer network, computer network security, Multicast communication and Software Define Network. He supervised many Master Degree students (M.Tech.). He is reviewer of IEEE & Elsevier conferences. He is reviewer of International Journals and IEEE Transaction. He is an Editorial Board Member of Journal of Communications and Network (CN), USA.
He published more than many research papers in journal and good conference. He organized the various workshop, Session, Conference and training. Dr. Singh worked as General Chair of international conference (Qshine) in year 2013 at Gautam Buddha University, India. Recently he is going to organize a workshop on "PYTHON". He nominated for Who's who in World in year 2008. Dr. Singh has been joined as Professional member of Association for Computing Machinery (ACM), New York, Computer Science Teachers Association (CSTA) U.S.A, Computer Society of India(CSI), Secunderabad, India, Cryptology Research Society of India (CRSI), Kolkata, India, Institute of Electrical and Electronics Engineers (IEEE), USA, International Association of Computer Science and Information Technology (IACSIT), Singapore, Institute for Computer Sciences, Social-Informatics and Telecommunications Engineering (ICST), America, International Association of Engineers (IAENG), Hong Kong, Association of Computer Electronics and Electrical Engineers (ACEEE), India, Internet Society(ISOC), USA and Academy & Industry Research Collaboration Center (AIRCC).
Dr. Naveen Chilamkurti
Dr. Naveen Chilamkurti is an acting head of Department of Computer Science and Information Technology in La Trobe University, Melbourne, Australia. He is an TECHNICAL EDITOR of IEEE WIRELESS COMMUNICATIONS MAGAZINE (Impact Factor= 6.524) and Associate Technical Editor of IEEE Communications Magazine (Impact Factor = 4.46). He is also serving as EDITOR-IN-CHIEF International Journal of Wireless Networks and Broadcasting Technologies (IJWNBT) (IGI-Global USA publication) and many more springer. Wiley and IEEE journal. He is also SENIOR MEMBER of International Electrical and Electronic Engineering (IEEE). He was general chair and co-chair in various global conferences like ISWPC-2009, 2011, 2012, 2013, ATNAC 2011, 2012, IEEE ICC 2014, IEEE SMARTGRIDCOMM 2013, IEEE IoT 2013, MUM 2014….and so on. He has published 180 Journal/conference papers including IEEE and ACM Transactions. He has supervised 40 students as of 2015 and 37 students graduated PhD, Masters and Honours program. He has received grant from many funding agency like National ICT Australia (NICTA), Department of Industry, Innovation Science, Research and Tertiary Education and so on. Major global publisher like Springer, IGI Global, Wiley, Nova Publications (USA) have published Book written by him. n.chilamkurti@latrobe.edu.au
Prof. Geetam Singh Tomar
Prof. Geetam Singh Tomar (IEEE M' 2002), received his UG, PG, and Ph. D. degrees in electronics engineering from reputed universities of India. He is also Principal, Malwa Institute of Technology & Management, Gwalior, India and R&D Advisor, MPCT Group of Colleges, Gwalior. He is actively involved in research and consultancy in the field of Air Interface and Advanced communication networks. He is actively involved in IEEE activities and has organized more than 10 International conferences in India and other countries. He is a Visiting Professor in Hannam University Korea, Thapar University Patiala, and many other institutes of repute. He has served in IIITM and other Institutes of National Importance. He received International Pluto award for academic excellence in 2009 from Cambridge UK. He was listed in 100 top academicians of the world in 2009. Listed in who's who in the world for 2008, 2009 and 2010 continuously. He is chief editor of 5 International Journals and has published more than 100 research papers in international journals/conferences and has written 05 books, two of which are published by Springer Verlag, Germany. His emphasis is on spreading research activities in the pockets of India where research activities are at low level.